Customers from Yangon,Myanmar,which is a beautiful seaside city with tropical scenery.They were very kind
and enthusiastic.From the beginning,he chatted with our salesman through the internet.He said he planned to open
a gym in Yangon,Myanmar,and want to purchasefitness equipment in China. Our professional colleague made solutions
for the gym for him, including the size and layout of the gym and sent them a 3D gym design.Our colleague also tell
them some advice on opening a gym and Some suitable exercise equipment.He felt that our service attitude is very
good and wanted to cooperate with us.We invited them to visit our company in China.Before they came,our colleague
worked out theoptimal route for them.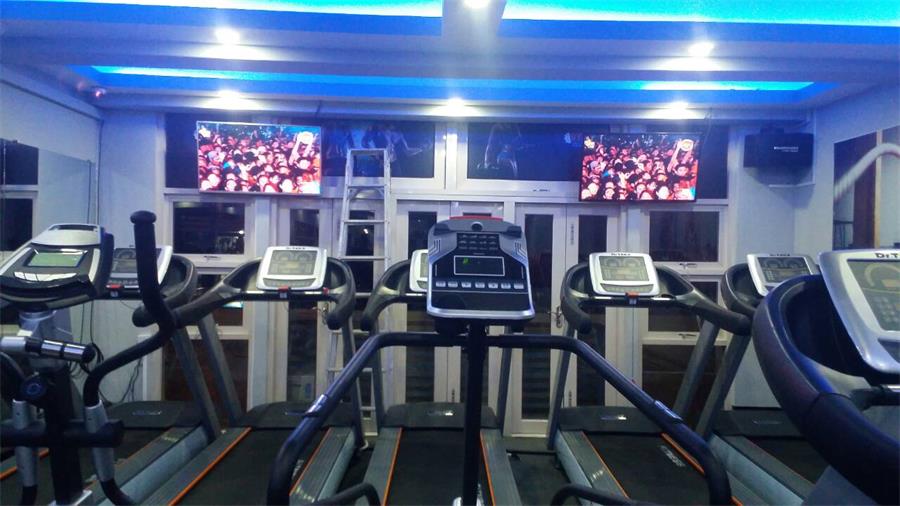 After visiting our showroom, he praised the layout of our exhibition hall and felt that our exhibition hall was not only
large but also very neat and well-proportioned. At the same time,they felt that our products are of good quality and of very
many types,which can provide many choices fao them.By comparison, they finally chose to Cooperate withus and bought
a large amount of our treadmills,elliptical machines,exercise bikes,plate loaded equipment,hammer strength equipment,multi
station gym equipment and other accessories. From ordering to shipping, our colleagues try our best to ensure timely delivery.
Some time ago,their gym opened,very happy,invited us to visit and gave us a lot of photos about their gym. Their gym decoration
is very good,here,I wish their business is booming,auspicious,gym getting better and better.Looking forward to our next cooperation.